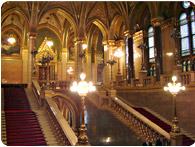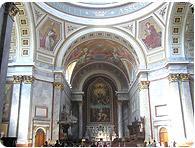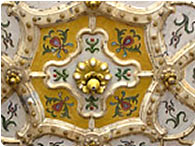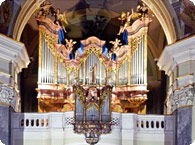 Budapest Cultural Sightseeing Tours Group tour - Budapest cultural sightseeing
Private tour - Budapest cultural sightseeing

Group tour - Budapest cultural sightseeing
During the cultural sightseeing tour in Budapest you will be able to visit inside the most beautiful buildings of the Hungarian capital: the Parliament and the Hungarian State Opera House. You meet your guide for the Parliament at the entrance of the building and you will be taken for a 50-minute visit including the main staircase, dom hall with the coronation jewels and the session room with the lounge. In a short walk you can reach the Opera house where the local guide will show you most part of this awesome building including the auditorium with the second largest stage in Europe, the main staircase, the richly ornamented buffet and the red salon.

Departures:
Parliament visit: from 1 April to 31 October every day at 1 p.m. except Mondays, holidays and special occasions
Opera visit: every day at 3 p.m. and 4 p.m., except special occasions
Prices:
Adults:
Parliament and Opera: 31 Euro
Only Parliament: 20 Euro
Only Opera: 11 Euro

Children under 12:
Parliament and Opera: 16 Euro
Only Parliament: 10 Euro
Only Opera: 6 Euro

Service included in the price:
Guide service in the Parliament in English and German in the same group
Guide service in the Opera only in English in the group
BOOK THIS SIGHTSEEING TOUR ONLINE NOW!
Private tour - Budapest cultural sightseeing
Your private guide will pick you up from your hotel and will take you for a 4-hour cultural sightseeing tour including the inner visit of the Parliament, the St. Stephen's Basilica and the Opera. You have a car or a bus that transports you to these sights and at the end of the tour takes you back to your hotel or any other place you wish to stay.  

Departures:

Every day in the afternoon except special occasions when the Parliament or the Opera are closed

Prices:
1
Person
HUF
2
Persons
HUF/Per.
3-4
Persons
HUF/Per.
5-6
Persons
HUF/Per.
7-8
Persons
HUF/Per.
9-
Persons
HUF/Per.
35.200
18.700
15.700
13.700
11.700
10.200
Please click here for current exchange rates (EUR)
Please click here for current exchange rates (USD)

Non-EU citizens pay a surcharge of 2.700 HUF for entrance fee.

The Budapest cultural sightseeing program price includes:
private guide service

private transportation

pick up from your hotel

program ends at your hotel or other place upon request

entrance fee and guiding in the Opera

guiding in the Parliament